Urban Array is a 501(c) tax exempt charitable organization.
All Donations are Tax Deductible.
Contribute via our GoFundme Campaign
Gofundme Details
This.  Is a State of Emergency.


Urban Array: High Promise Community Impact
Build Yourself, Grow Your Community — urbanarray.org
__________________________________________________________________________________________________________________
Urban Array is the intersection of instigators, change makers, and provocateurs.
While Our Team is made up of an incredibly diverse range of individuals, we've all come together under a common ethos:
That people should own the products of their labor and be rewarded for uplifting and Growing their Community.
For far too long many communities have been left behind without options for economic advancement. Working and spending outside of their own community due to lack of opportunity within; paying rent to people that, far from being their neighbors, they've never even met.
Why What We're Doing is Imperative
Our political system is broken and communities all around the country are in trouble. The current economic system, while efficient for a select few, no longer represents the best interests of many Americans. We're building the foundation for a new economic path, one built on very high promise.
The first community we're building in, Englewood a neighborhood with an average household income of $19.2K  while the median rent is $1200 . Leaving less than $5000 for many families to use on the remainder of their expenses for a year.
Englewood is not alone, North Lawndale, another community we work with, follows a similar pattern, as do communities all across the country. Businesses are disappearing in these areas, leaving no other option but to leave the community in which you live for work; no businesses means no tax base which means the government isn't incentivized in the right ways to help this community rebuild. It's a vicious cycle and one that needs to end.
How We're Breaking the Cycle
We're building tools to empower communities that have the desire and need to lift themselves up. We've finalized our onboarding process and user dashboard and soon you'll be able to use the platform for managing Community Gardens, and Building Rehab projects. This is just the beginning, as our contributor base and partners continue to expand we'll build and codify templates for a wide range of Social Enterprises, all the while enabling our active contributor base to quickly and easily contribute their time and skills.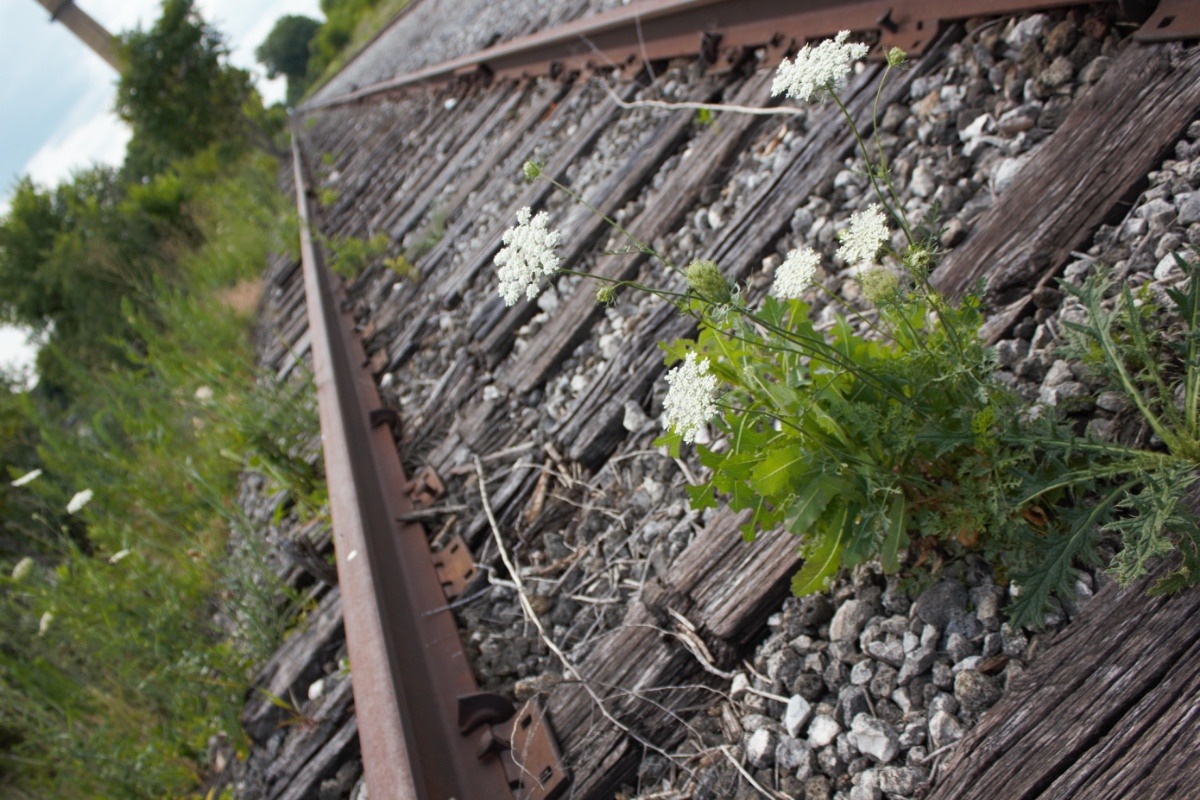 Doing This Comes in Three Parts
Building:
In partnership with Architecture Firm Hanns & Erving  we're in the process of redeveloping 5 buildings on 9 lots in the Englewood Thrive Zone , a High Promise community and our first Block Redevelopment project.
We've recently finalized designs and will be starting construction on the first building within 30 days
Facilities in the first building will include a co-op coffee and barbershop , retail space , rooftop event space, and office space for Hanns & Erving and E.G. Woode, our social enterprise incubator partner.
Incubation:
E.G. Woode  is an Englewood based business accelerator whose current cohort of businesses will occupy the spaces redeveloped during this first redevelopment project.
Incubation of High Promise Entrepreneurs, Young Adults, and Businesses will be a large focus as we grow our organization and reach. We aim to provide, maintain, and improve the tools available to communities and the social entrepreneurs that make them run.
Tech (Social) Infrastructure:
Our Social Enterprise Asset Management (SEAM)  platform allows us to facilitate the movement of resources from the places they are, to the places they're needed.
This means not only the movement of physical resources, but also of intellectual and human resources. The greatest barrier to efficient community minded economies is the coordination problem. We aim to facilitate the building, and interaction of smart micro-economies.
Our resource inventory system will allow de-siloing of information, and creation of competitively collaborative social enterprises. Competition for advancement. Collaboration for scale. And all owned by the people contributing their Time and Skills.
Finishing the Rehab Vertical
The Urban Array platform will live and breath as users do. While we have the processes and properties in place to develop our building rehab vertical, we need to spend time measuring and recording each step of the process. Over the next couple months as we continue to build out the first showcase property we will capture measurements, video, timing, and other information about our process that will vastly improve our model of the process which will make every user interaction easier than the past.
Finishing the Community Farm Vertical
Our already active network of over 100 community gardens in the Chicagoland area is ready to implement our SEAM platform at launch. This campaign will give us the funds necessary to finish and deploy the application. Further, part of the funds can optionally be used to build greenhouses in which we can start growing and testing processes during the upcoming winter, allowing us to get a jump start when spring rolls around.

What We Need to Make it
We need to raise $75,000 for a number of reasons:
1) Entrepreneur Support: To facilitate the needs of our partner organizations, the fuel to our fire.
2) Buildings: For building assets and facilities to improve and grow our network, the foundation of our goal.
3) Software: Improving and extending the tools we can offer to our contributors, the oil to our engine.
4) Operations: Taking care of the day to day needs of The Urban Array Foundation, air.
While we believe we can blow our funding goal out of the water we recognize that our mission can be hard to explain. If we are unable to reach our funding goal we will continue to build (albeit slightly less comfortably). The core contributors to Urban Array are incredibly dedicated to seeing our mission through and will stop at nothing to achieve the goals of the organization.
Fund raised will first and foremost be used for further platform development so that we can continue to improve and expand the capabilities of our already active user base.
Why We Need it
Each of our initial ventures was chosen for its relevance to our core mission: increasing self ownership in communities.
1)  Rehab projects provide a place for community members to contribute their time and skills.
2)  These properties become hubs for innovation and further contribution
3)  The data from these undertakings goes towards improving models and processes
4)  That data empowers further community action
5)  The community identifies more places in which to undertake projects
6)  Repeat (more efficiently)
Our Invitation to You
The inputs to our project go beyond money; Your help is crucial to spread our mission to those who can use it most.
Active and empowered communities are our goal, so the number of eyes and the awareness surrounding our mission is our number one priority.
If you are unable to donate money you can still easily help us:
– Follow us on social media: Facebook, Linkedin, Twitter
– Share, Retweet, and repost the content we share, and tag people you think would be interested.
– Recruit a local group to be empowered by our platform by sending them to here.
– Set Urban Array as your beneficiary on Amazon through smile.amazon.com to contribute .5% of your order every time you shop as smile.amazon.
Other Ways You Can Contribute
Find out more on our Donate Page .
Frequently Asked Questions
Why is # of participants equally if not more important than money raised?
Because eyes and awareness helps us build the momentum we need. We know from experience that when people learn our mission they become enthralled with the idea of more equitable economies. We need visionaries, doers, builders, thinkers, and leaders to join us in making sure we build a system that works for all. Not just a select few.
Are you a non-profit?  Can I write-off my contribution with my taxes?
Yes! Urban Array is a registered 501(c)(3) nonprofit. Contributions to Urban Array are tax-deductible to the extent permitted by law. Urban Arrays tax ID number is 823810065.
How can I get a tax deductible receipt?
When you contribute, you will receive an email from FirstGiving (Indiegogo's nonprofit payments processor) confirming your contribution.  This email receipt can be used for tax deductible purposes. For all contributions over $250, you will receive an official receipt for tax-reporting purposes by email after the the campaign ends.
How will the funds be used?
First and foremost the money we raise will be used for entrepreneur support. Secondarily, funds will be used for rehab and redevelopment of space that can be accessed and used by the community. Software and platform development is the next use of money and allows for the mobilization of resources for the communities that need them most. Finally funds will be used for operations and day to day expenses of The Urban Array Foundation.
What has Urban Array done so far?
– Partnered with 6 businesses in the Chicagoland area including Hanns & Erving and E.G. Woode
– Received grants from the city of Chicago
– Gained both full time and part time volunteer contributors
– Partnered with over 100 community gardens in the Chicagoland area
– Acquired 5 buildings on 9 lots with our incubator partner E.G. Woode in the Englewood neighborhood of Chicago.
What payment methods do you accept?
Gofundme accepts most major credit cards, and paypal.
Large Contributions – How can I make a contribution over $10,000?
Please reach out to marquis@urbanarray.org
To donate bitcoin, scan the QR code or copy and paste the bitcoin wallet address:

1NsEqtSTR7bAhr96j1WZC36jsqYcGmUqmd




Thank you!
To donate ethereum, scan the QR code or copy and paste the ethereum wallet address:

0xFc3B54eeA1d122d7E66522a5E662C6B1DAAFaBfD




Thank you!